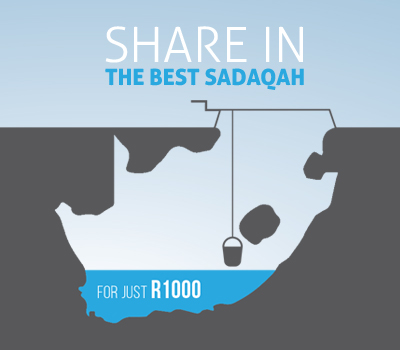 20 Mar 2023
Donate a share in a South African borehole at just R1000.
In this time of crisis and uncertainty we all need the benefits of Sadaqah and charitable giving which have been reported in the Hadith traditions as protection from calamity, healing the sick and safety from a bad demise. That is why we are giving our donors the opportunity to sponsor a share in a borehole in South Africa and in the process contribute to providing drinking water, something that the Holy Prophet Peace be Upon Him called the best charity.

DONATE A SHARE TODAY AT JUST R1000.