OPERATION WINTER WARMTH SA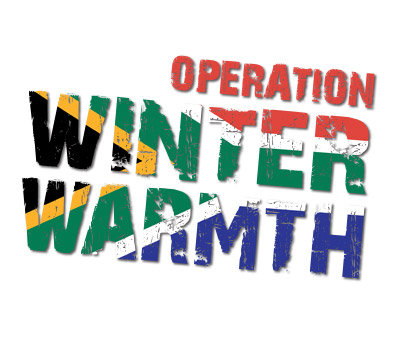 20 Mar 2023
The worst of the winter will soon be upon us causing great difficulty to the those struggling in poverty and deprivation. Let's help them keep warm. Donate a blanket at just R90 and make a difference.
Winter is setting in at a time of global economic turmoil and unprecedented levels of unemployment in South Africa. Prices have been rising astronomically and the worst-off amongst us are really struggling. Let's work together to relieve them of the burden of the cold and add an extra layer of warmth and comfort.
DONATE A BLANKET AT JUST R90. HELP KEEP SOUTH AFRICA WARM.